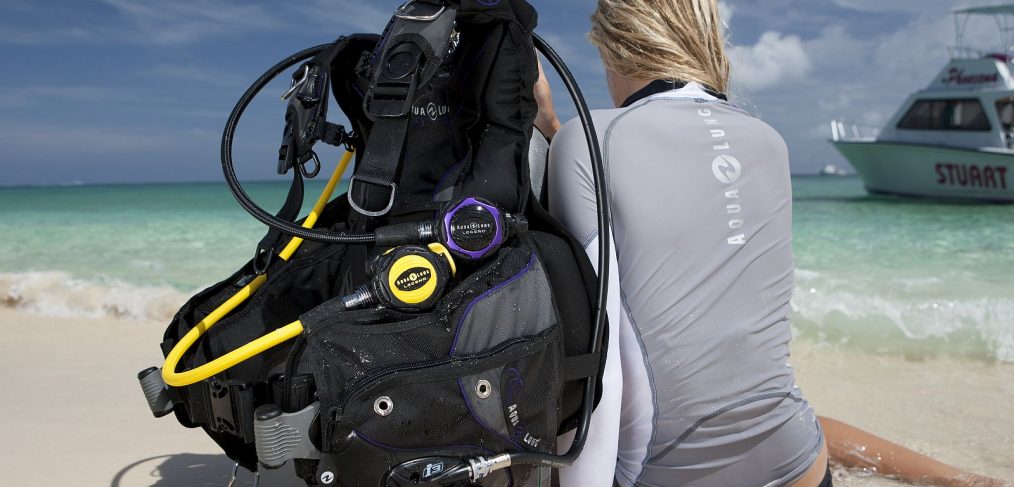 PADI or SSI
Which is the right choice for me ?
Excited about Scuba Diving and planning to get your first Scuba Diving licence soon ? But confused about which is the right choice for you ? Here we will try to give some clear insight into one of the most popular questions in today's Scuba Diving industry. In this blog we are only focusing on the Open Water licence, which is the beginning point for your adventure into the underwater world. Following this most Divers will generally stay with the agency they started with although you can cross between PADI and SSI qualifications at any level.
PADI and SSI are the world's largest Scuba Diving agencies and depending on which country you come from you may have heard more about one than the other. The most important thing is that both are sanctioned by The World Recreational Scuba Training Council (WRSTC) which is dedicated to the worldwide safety of the recreational diving public. As such, one of the WRSTC's primary goals is the development of worldwide minimum training standards.
PADI is widely recognised as the worlds largest Scuba Diver training agency, where as SSI has become known as the fastest growing but both provide Scuba Diving licences that will be recognised in every Dive Center worldwide.
Many Dive Centers or Instructors around the world are registered with only one Diver training agency, so it goes without saying that they will "help you" to choose that agency and give you several compelling reasons why it is best for you !! That does not mean it is the best option but simply the only one for them to advise you. Here at Princess Divers we are certified to teach you either PADI or SSI so we really are able to let you choose for yourself.
With both PADI and SSI the open water course is broken into 3 sections and will take between 3 and 4 days depending on the Dive Centers location and logistics.
1. Knowledge development or theory
2. Shallow water training dives
3. Open water or Ocean Dives
1. Diving Theory
The biggest difference between PADI or SSI to you the customer comes at the very beginning of the course, "The Theory section". Both provide online training that you can complete at home before starting your holiday, this gives you more time to enjoy your holiday rather than been stuck in a classroom. The PADI Elearning will cost you $120 to study online, however the SSI Online Study is provided for free. This saving is very attractive to many of our students and can quite often be the deciding factor in choosing.
If you are planning to do your Diving theory at your chosen Dive Center the costs are very similair, but again SSI can help you save money by allowing the Dive Center to keep a library of books which they can loan to you for the duration of the course, students wishing to purchase their own new SSI manual may do so at anytime. PADI rules say that each student must have their own new Open Water book prior to starting their course this usually results in a $20 to $30 difference in the cost of the course.
2. Shallow Water Training
The shallow or confined water training is probably your first time breathing underwater, this can bring about a mixture of feelings from nervous to excited. At this point our opinion is it more about You and the Instructor than PADI or SSI, both training agencies provide a list of similar skills that need to be completed in order to progress to the Open Water Dives. Having trust and feeling comfortable with your Instructor is the key point here. Your Instructor will demonstrate each skill to you, once you start to feel comfortable breathing underwater you will soon build confidence and progress through the skills one by one, depending on time limits this can be broken into to parts or completed in one go, everybody is different and it is better to go slowly and build confidence than to rush the skills.
3. Open Water Dives
So this it !! This is why you battled through the theory and worked hard to complete the basic skills, the open water dives are the most exciting part of the course and now you are feeling comfortable and relaxed. Like the shallow water training there is very little difference between PADI and SSI, with both you will complete 4 dives over 2 days with a maximum depth of 18 mtrs (60 feet) this may sound like a lot but with your new found confidence you will hardly notice, especially with all the new feelings you will be having from being underwater and seeing all the amazing marine life like Sharks and Turtles to name but a few. It is also at this point where SSI give your Instructor a little bit more freedom with the depths of each dive, no 2 days diving are the same and we are often controlled by mother nature and the ocean, this allows SSI Instructors to make changes to the days diving plan to suit the student group and the conditions.
Upon completion of your final Dive you are now ready to be certified as an Open Water Diver, whether you have chosen PADI or SSI will not matter at this point. As both licences are lifelong and will allow you to Scuba Dive anywhere in the world to 18 mtrs. You are now free to travel to the worlds Scuba Diving hotspots and new marine life and experiences will await you each and every time you dive.
About Me : I have been Scuba Diving since 1992, I became a professional Diver in 1999 and have worked in the dive industry to this current day, I have worked as a Divemaster, Underwater Videographer, Instructor and Dive Center Owner / Manager.
For more information on Princess Divers and how to book an Open Water Course with us
– See more at: http://www.princessdivers.com/blog/padi-or-ssi/#sthash.Ls12A8D3.dpuf