Learn how to dive or continue your diving adventures
Learning to dive in Phi Phi can be one of the most exciting and rewarding experiences you can imagine, with Princess Divers in as little time as one day you can be enjoying the amazing underwater world. Nothing compares to the "weightless" exhilaration of breathing underwater. Only a diver knows the feeling!
Princess Divers is certified to teach both SSI and Padi Dive Courses, allowing you to choose the course that suits you in your language.
What do I need to start?
Virtually anyone who is in good health, reasonably fit, and comfortable in the water can earn a Scuba Diving certification in as little as 2 days. If you are between 10 and 14 or have a child between these ages, there is a Junior Diver program available. If you have any questions or concerns then please contact us and we will be glad to answer your queries.
---
---
PADI or SSI, What's the Difference
Which training agency is right for you ?? What's the difference between PADI and SSI ??
Depending on what country you come from, you may have heard more about PADI than SSI. According to both of their statements / statistics and advertising PADI is the World's largest Diver Training agency, SSI is the World's fastest growing Diver Training Agency
Here at Princess Divers we like to give you the choice, we are certified to teach Scuba Diving Courses by both PADI or SSI, this means you choose the course that suits you. We like to provide you with clear unbiased advice and information and let you choose.
In reality there is actually very little to choose between the World's two largest Diver training Agencies. The course structures are almost identical and the time required is the same, even the skills you will learn and practice. If you have already started your Diving with one of them, it is likely you will contiue with that system, you will probably choose the same as friends or family that are already certified and enjoying the wonders of the Underwater World. Whichever you choose, you can swap at any time. Both PADI and SSI are recognised worldwide and will be accepted at any Dive Center you find no matter how remote a location.
The main difference to you the customer comes at the "beginner level" with the Scuba Diver and Open Water Course. PADI rules state that each student must have their own new book or manual to start the course, SSI allows us to keep a library of books and loan them to you for the duration of the course, this appeals to many people travelling as they dont want to add more to their luggage, This small difference saves anyone choosing the SSI course 900 baht.
The biggest difference comes if you are planning to study online before you arrive to the Dive Center, either at home or in your hotel or even the internet cafe round the corner, SSI offers you free online training in over 15 languages, PADI charges you $110 for their E-learning. By studying online before you arrive you save money and valuable holiday time. The choice is yours but the saving of over $100 with SSI is very appealing to many of our recent students.
If you are still undecided, we can give you more information as you arrive to the Island, or if you still have an unanswered question then please feel free to contact us.
---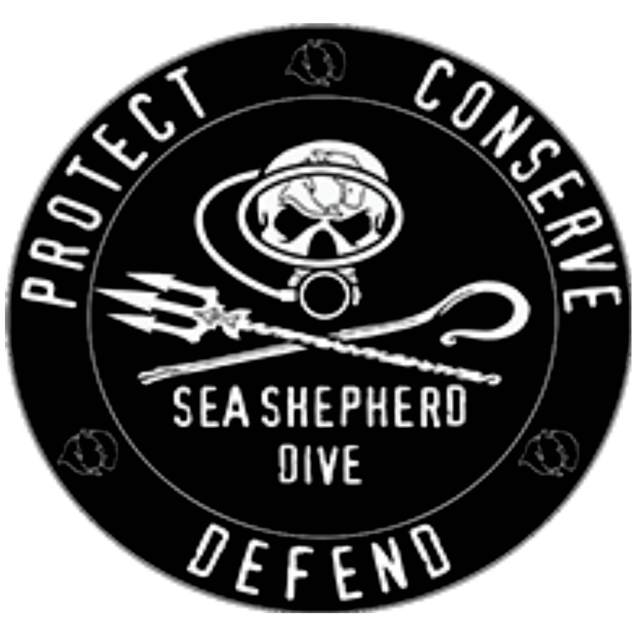 ---
Through it's partnership with Ocean Quest, Sea Shepherd Dive partners will be also entitled to run environmental training programs that support Sea Shepherd's mission to defend, conserve and protect our oceans, teaching individuals how to take 'direct action' against threats to our marine environment.
---