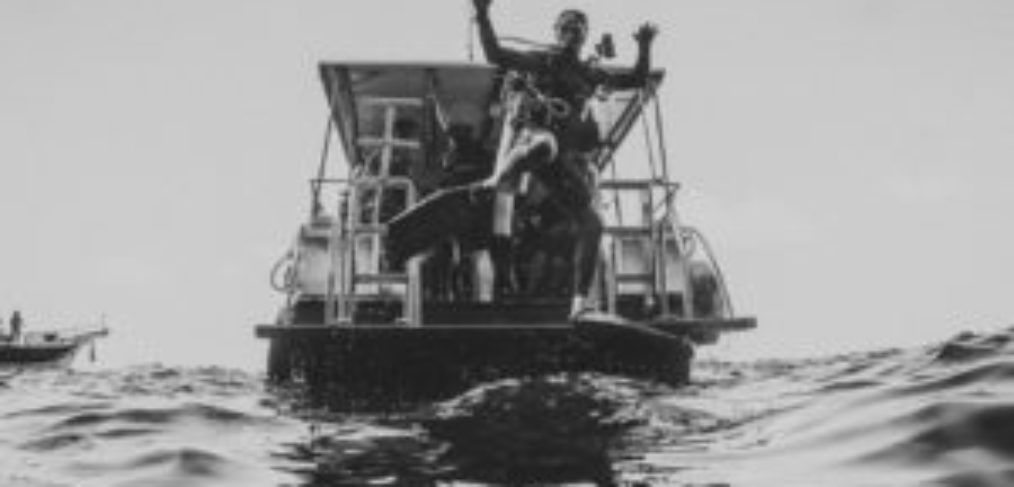 My "Job" Exploring The Ocean Every Day…A Divemaster Intern's Reality
"You're doing what after graduation??," I was asked numerous times from many different people. "I am doing my scuba divemaster in Thailand," I would say. After four years of studying business marketing and management, I decided it was time for a change, a new challenge if you will. Rewind about a year to these conversations, I began researching the possibility of moving abroad, for scuba diving, or really anything in the tourism industry. Long story short, I became enamored with the idea of living on a tropical island, and after extensive research, I landed on the decision to pursue a career in scuba diving, whether that would mean ocean research, or simply working for an excursion company. I narrowed my search to somewhere in Southeast Asia after deciding Thailand looked like a really great place to dive, and that way I'd be able to visit my college buddy, Linda, who is Thai. I debated whether Koh Tao or Koh Phi Phi could be my final destination, and I ultimately chose Koh Phi Phi. To be honest, I didn't choose Koh Phi Phi based upon the island itself, rather, I decided on Koh Phi Phi because that is where Princess Divers is located, the dive shop of my dreams. There were several reasons why I automatically loved Princess Divers, namely the fact that they were conservation-oriented and partnered with Sea Shepherd and that they had a fairly updated website compared to the rest of the shops sites I'd seen that were still stuck in the 80s. I remember Facebook messaging one of the instructors of the shop about my interest in the program, who was the first person I met on the island and who I'd eventually befriend, named Fanny. The day that I received the email back from Chay, the dive shop owner, that I had not only been accepted into the internship, but given the chance to choose my start date as one of their most eager applicants! Wow, I was ecstatic; it was a feeling of excitement that I had never quite felt before.
Flash forward about two months when I stepped off of my ferry onto Ao Tonsai Pier, wide-eyed and in awe of the picturesque, kool-aid blue water with the emerald backdrop of palms and tropical rain trees. That initial view of the sea will never escape my mind and I will hold it with me forever. Onto my actual internship, I can't believe how far I've come over one hundred dives later. I came to Princess as an Advanced Open Water diver with five specialties. My previous dive experience with diving was mostly based in California and the Caribbean, so diving in Thailand offered a whole new array of marine life that I hadn't yet seen before. I began my internship with my Emergency First Response course in which I learned quite in depth the emergency protocol for about every situation I can imagine. The Rescue course I did next only expounded upon the fundamental knowledge of my EFR course, but with more hands-on, real rescue scenarios. Both of these courses were quite interesting and much different than any dive courses I had done before.
After completing my Rescue course, I finally moved onto my Divemaster course, which begun with the lecture and theory. Having just graduated from university, it was quite easy for me to jump right into studying and new concepts. I really enjoyed learning the theory behind scuba diving, from using dive tables to plan dives to getting more extensive understanding of diving's impact on the body. Other highlights of the course include practicing mastery of dive skills, swim tests, mapping projects and, of course, the infamous "stress test" in which I had to switch gear with a buddy underwater only using one regulator with "sharks" trying to stress me out by messing with my gear. I was initially quite nervous for all of this, but by the time it came around, I really was equipped with the dive experience enough to handle all of it. It is a really good feeling to accomplish my Divemaster certification, conquering fears and experiencing new sights and adventures along the way. I'd like to give a special thank you to my mentor and instructor, Katie Ly, whose patience, kindness, and overall fun personality gave me the confidence and encouragement to challenge myself and be a better diver.
-Bre